ACOUSTIC MIRRORS
30th March- 30th April 2017


Electric Field



Group show with
A---Z, Lucie Beauvert, Chroma Yoga, Rebecca Glover,
Fritha Jenkins, Louis Henderson, Lou-Atessa,
Tom McCaughan, Inês Neto dos Santos, Rachel Pimm,
The Restart Project, RCA School Group, Kerri Meehan
and Alex Ressel, Chooc Ly Tan, Konstantinos Trichas
and Mariana Sameiro,Theo Turpin, The Waggle Dancers.



Communication - generating flows of images no one has the stomach to digest.

Golden metals going back to the land(fill) where they will be harvested for the second time.

Micro nuclear waves reach out to my plate whilst I'm sunbathing in LED lights listening to love songs.

I hear a tip and a tap and horrific yet mesmerising sounds flickering around my cognitive senses.

I'm munching on a rubber carrot producing the sound of the Enchanted Flute as a bee, gently buzzing, is ready to land on the precious pistil.

A half asleep flower wakes up in a rage and throws her smartphone at the face of her inquisitor whilst, with incredible dexterity, tweeting the incident to her community of followers which in a flash goes viral.

Resistance is the first move, listening is the strategy, conversation comes next?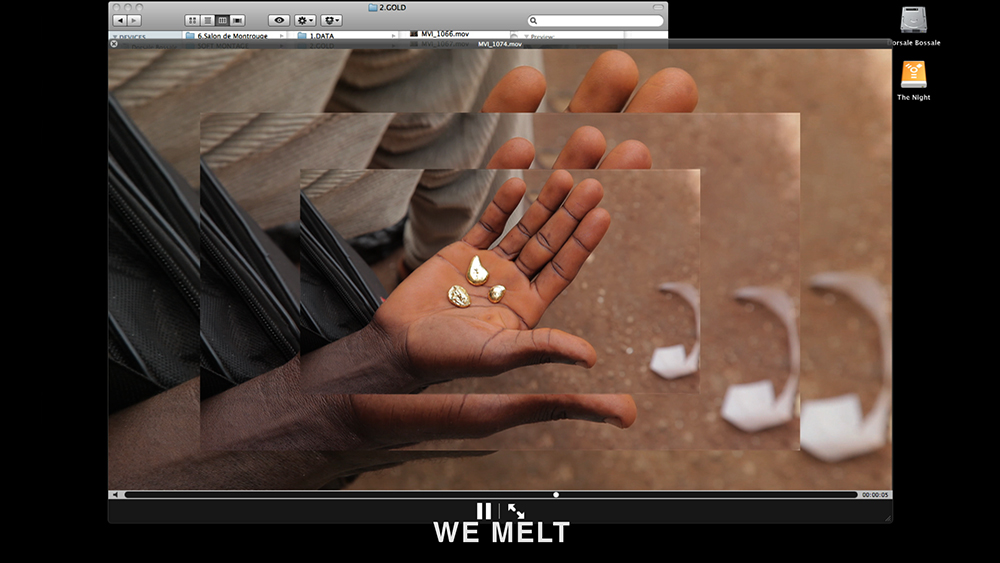 Link to video-Performance by Chooc Ly Tan



*Associated events*
Preview 29th March ~ 6-9pm
Performance with Rebecca Glover and Fritha Jenkins, Chooc Ly Tan and The Waggle Dancers.

15th April ~ 12- 4pm
CONSEQUENCES
Alex Ressel and Kerri Meehan
A Collaborative filmmaking project on nuclear waste.


19th April- 6.30 - 9PM
The Restart Project Repair workshop
1st April 2017- 2-5pm
Pollination Route
Mariana Sameiro and Konstantinos Trichas.
The decreasing number of bees has proven to be a tremendous environmental impact. How should plants get pollinated now? Can it be a mechanical or a manual process? What if there was a way to attract bees and design new routes of pollination and create new hives for them? How can we create an alternative communication system that allows a different environment for this interaction?
26th April ~ 7-9pm
Achievable Futures / Apparent Utopias
A Supper Club by Inês Netos Dos Santos