AESTHETICS OF DISHONESTY
A group show in 3 parts

Genetic transfer


Gabriel Stones
www.gabrielstones.com/
Stones presents a site specific installation which uses the program's themes of genetic transfer, parasitic systems and
the technique of camouflage to think about fitting in, copying, structures and relationships.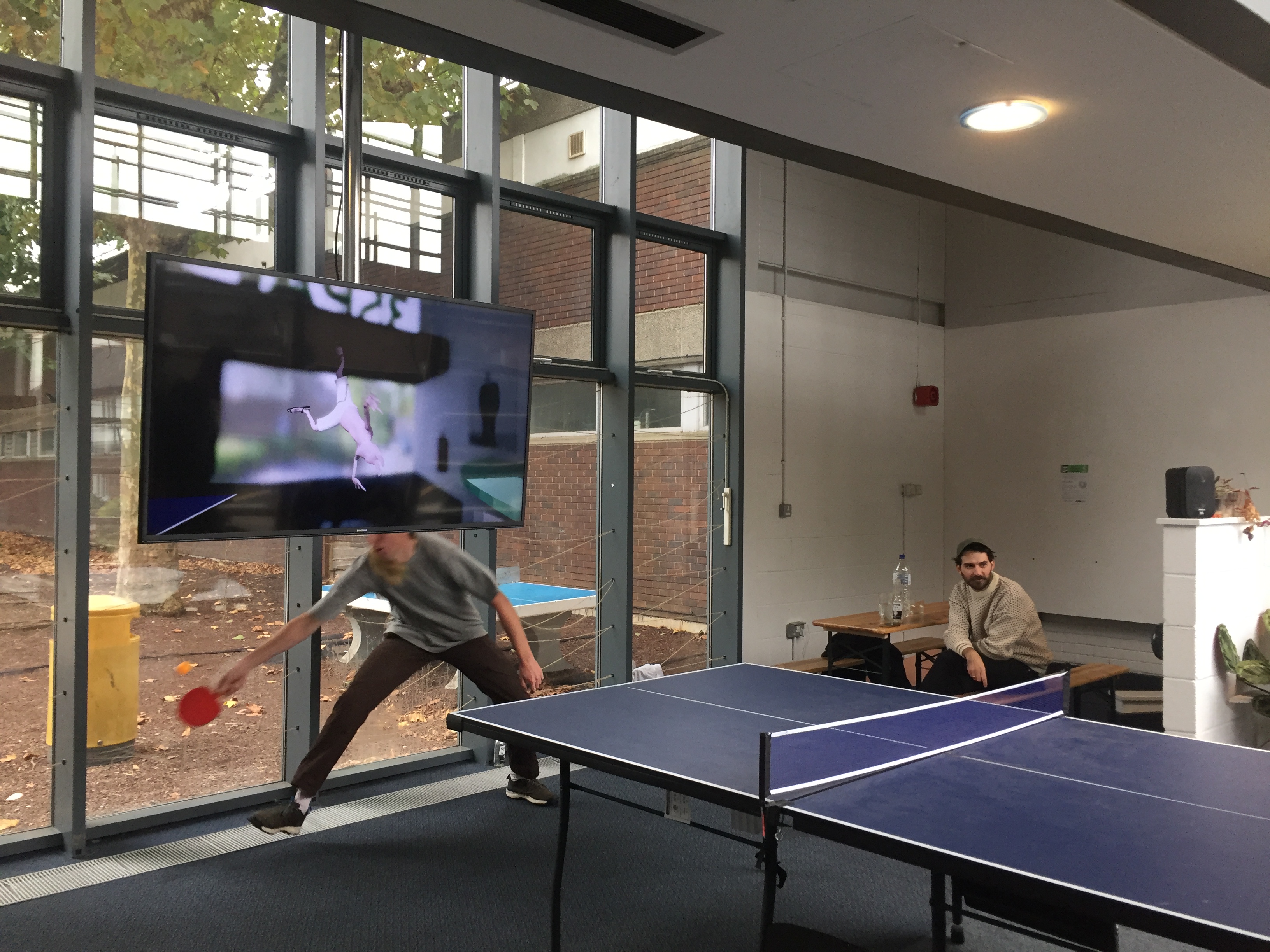 Jolien van Schagen & Sinead O'Dwyer
www.jolienvanschagen.co
WANDERING WOMB
"Wandering Wombs" is the second in the series of dinner performances "We Are Soft Bodies", a collaboration between Jolien van Schagen & Sinéad O'Dwyer, where they instinctively explore their relationship to their bodies through food, object, garments & performance. By inverting the codes of the dining table etiquette we will create a space where the relativizing
lens of humor allows us to temporarily disrupt order, ridicule control, and liberate the perceptions of the body and how it should perform according to commonly held cultural canons.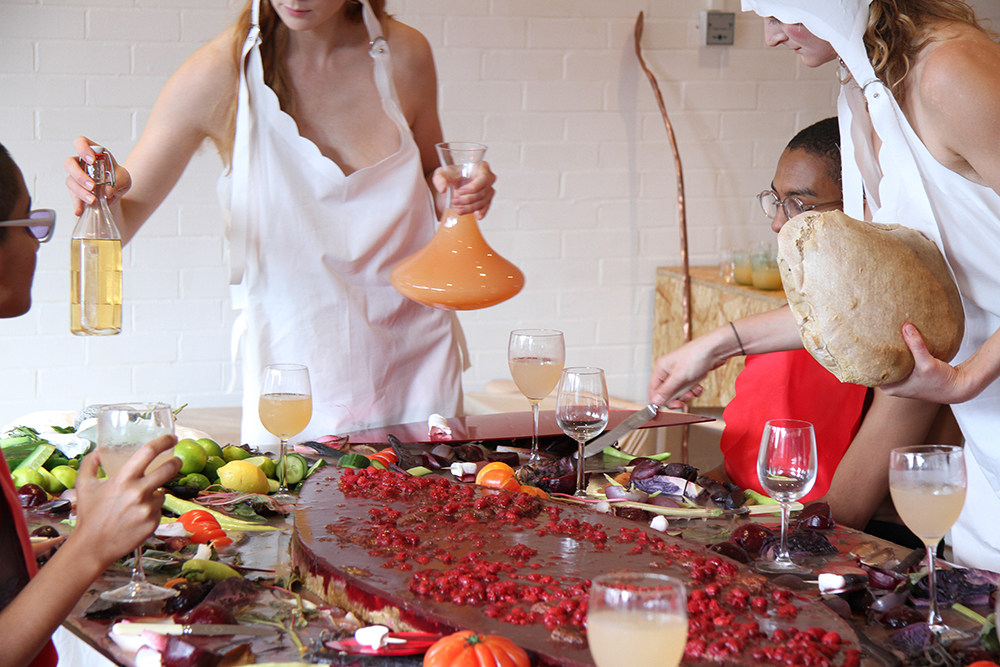 Sympoiesis
A night of live music symbiosis
The first in a series of experimental (live) music symbiosis exploring the idea of 'making with' - to collectively-produce systems that do not have self-defined spatial or temporal boundaries. For this first edition we will focus on parasitic systems and the camouflage techniques they employ to exist
in their ecosystem.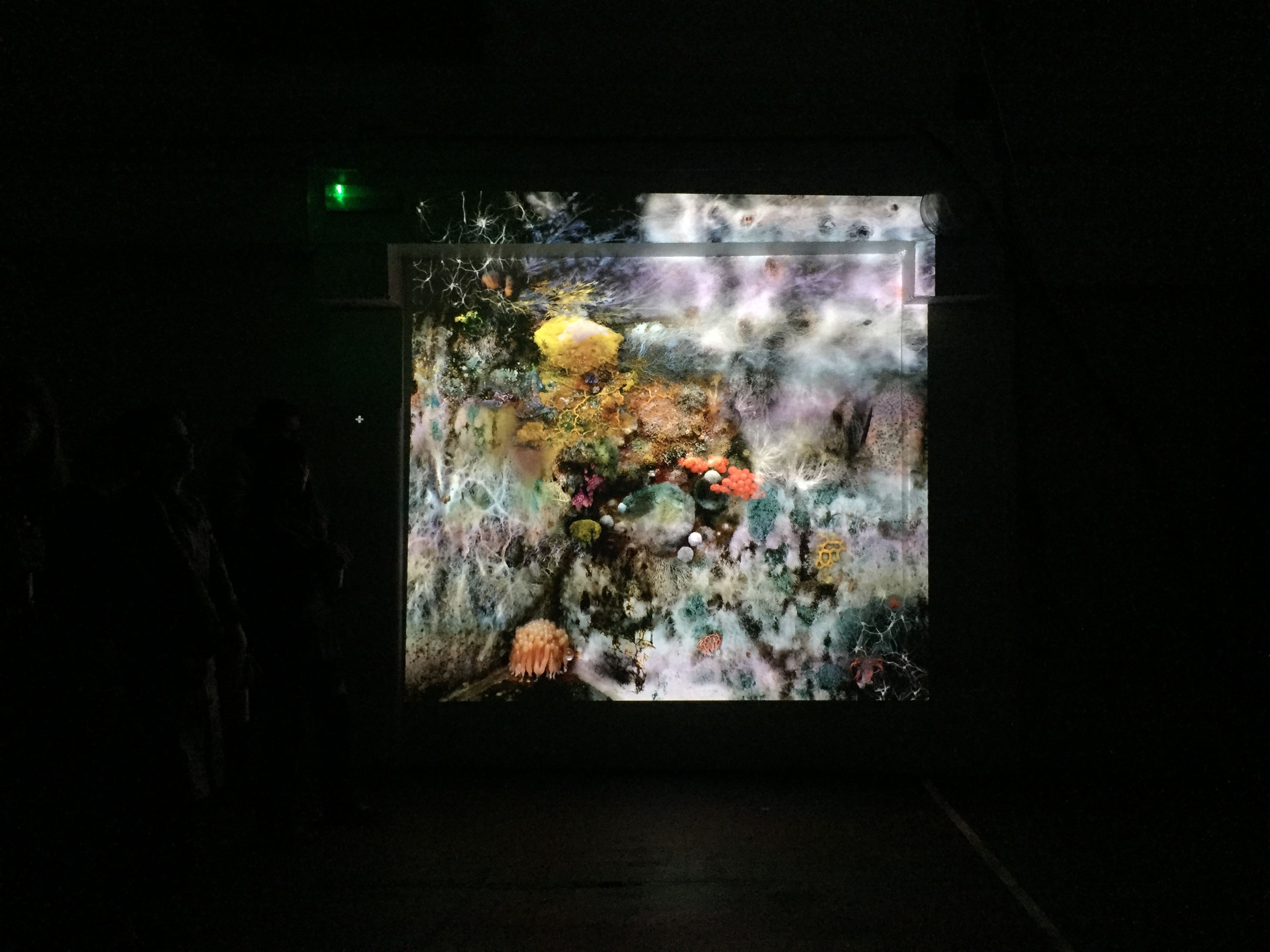 Open Source: Screening of work by
Puck Verkade, Milo Creese, Tom Kobialka, Alistair Smal and Gabriel Stones.

Tom Varley & Anneke Kampman -
http://tomvarley.net/ & http://www.anakanak.co.uk/

Yem Gel - https://soundcloud.com/yemgel

Presenting Garrulous Hyphae -

PATCHFINDER- http://patchfinder.eu/

DJ Set by Alpha from A---Z & VJ by UNPAID INT€RN- http://www.abc-z.org/

About the artists:
-A—-Z is an exploratory curatorial platform produced by Anne Duffau. Taking the formula of the alphabet, A—-Z uses words related to the idea of Entropy as a starting point to map out and test various unstable potentials. one Letter, one experiment, twenty six times.

-Milo Creese- Mindy -http://www.milocreese.com/
For one reason or another the world is beginning to end.
A group of friends inadvertently hitch a ride to another solar system. Imari's daughter is the first child born between worlds. Using an eclectic mix of audio visual material Mindy speculates on the role of synthetic biology as an agent of change and means of survival during interstellar migration.

-Anneke Kampman (b.1986. Edinburgh, Scotland) is a performer, composer and sound artist currently based in London. Her practice concerns the politics and poetics of sound and the voice, using performance, video, installation and text to examine the intersection between experimental music and issues of labour, gender, the body, technology and subjectivity.

-Tom Kobialka - Open Worm-
A 3D model of a dragon was ripped (copied) from a PC game. The dragon has been set as the central narrator to the OpenWorm project. OpenWorm is an open source project which attempts to create the worlds first digital lifeform based on the C. elegans nematode, the first multicellular organism to have its whole genome sequenced.

-Patchfinder, pronounced ptchfndr a vowel's periodic waveform represents tones, the sounds of music, whereas a consonant's aperiodicity represents noise, extra-musical worldly soun.

-Yem Gel is Alex/cs Pierce - an aggregate producer from the UK. Upcoming releases on Orange Milk (USA) and Quantum Natives (The World) will establish Yem Gel's environments and their elusive inhabitant entities. These include the creeping buttercup rhizome, the fiberoptic cable, the necropolis of rot and moulds.

-Tom Varley is an artist working with film, video, text and installation. His artworks explore themes of prediction, prophecy and projection, considering the effects of advanced technology and the internet on human thought, speech and memory.

-Puck Verkade - Breeder (Episode 1) -https://vimeo.com/puckverkade
Through framing and reframing, Verkade speculates on how processes of reproduction become a sticky mess through lens based power structures. Breeder, an episodical video trilogy, explores how sexual, social and digital reproduction are entangled in a web of (mis)representation.

- Very Very Far Away (VVFA)- https://vvfa.space/
VVFA is a public facing research project consisting of a
Podcast, a Workshopand a series of special Projects, seeking to re-ignite future ideologies. Its method uses Space Exploration as a lens to examine current ideas and values which may pertain to future societies through technological advances.

-Alistair Small- Camouflage
Camouflage is an evolutionary adaptation that allows the 'wearer' – animal or plant – to gain an advantage: to hide from predators, to gain a mate, to acquire food. Camouflage is an adaptation of visual deceit, an aesthetic of dishonesty. In the early 20 th Century, militaries began to apply the principles of animal camouflage to standardised military uniform, and train their soldiers in the arts of concealment and deception. As a result, landscapes, animals, plants all become weaponised. But camouflage is also an identifier. Camouflage is the aesthetic arm of military power. Far from giving invisibility, camouflage is a visible sign of force.