School of Ronces
SPRING SCHOOL
THE DOMESTIC LANDSCAPE

11th-19th March 2019
JUPITER WOODS
Between the 11th and 19th March 2019, Jupiter Woods welcomed School of Ronces (formely called NEWS Seasonal School)
-
Spring School, exploring the domestic landscape. Throughout history we have considered Nature as an extension of our interior, as a space we can order (from the latin ordo), literally meaning 'the row'.
Today the conception of 'the landscape', as it is used in the making of gardens or in agriculture, has become widely contested. This has given rise to a new approach in which human intervention remains minimal, as prescribed in 'Le Jardin en mouvement' by Gilles Clement and in the practice of permaculture.
~How is order manifested in the household?
~Could we challenge the customs which dictate the ways we are looking after our interior?
~We make the assumption that cleanliness is the natural state of the house, subjecting ourselves to domestic chores, but why should it be so?
~Why are we cleaning? Is our ability to create and think dependent of a state of order?
In the domestic premises of Jupiter Woods, an arts organisation housed in a semi-detached house located in the industrial neighbourhood of South Bermondsey, our aim is to run a series of practical experiments which use the states of chaos and order as a methodology to produce visual and critical responses. By adopting the analogy of order and chaos, the aim is to question whether our conception of an ordered interior can literally be applied to the rest of our environment.
~Does the creative order/chaos of one lead to the death of the other?
WHO WE ARE AND WHAT WE AIM TO DO:
School is literally a place of scholè, that is the space of "free time".

School of Ronces is an interdisciplinary school exploring questions of ecologies within societal paradigms. As a learning hub for research and professional development, it welcomes creatives to undertake experimental and critically aware projects offering new readings of the landscape.

The aim of the school is to facilitate methodologies for learning and producing by immersing participants in a context where they will collaborate, work and live together. Each edition is based on a theoretical framework linked to the question of how our conception of aesthetics have modelled the production of our landscape. We will explore these ideas through three categories:

The Individual Living Space

,

The Working Space

and

The Leisure Space

in order to evaluate how they have redefined our cultural, social and political identities within the rural and urban environment.

School of Ronces invites participants to turn their thoughts into practical experiments through which they alternatively share and receive knowledge. This synergy results in the making of toolbooks, retracing theories, conversations, experiments and works produced during each session.

School of Ronces aims to build on a network of practitioners and places across countries, both in the urban and rural environment as an attempt to share and provoke exchanges of thoughts and practices to produce a wider set of responses and possible solutions to global issues.

School of Ronces is born out of conversations between Paquita Milville, designer and founder of Santa Monica, a new coworking makerspace based in Picardie and artist/curator Lou-Atessa Marcellin founder of Diaspore in London.

EDITIONS

Spring School 2019
School of Ronces welcomed Miriam Austin, Anna Frijstein, Harriet Foyster, Jeremy Glatre, Charlie Harrison, Natalia Janula, Lou-Atessa Marcellin, Paquita Milville, Alecs Pierce, Ariane Schick, Katie Simpson and Theo Turpin.


Murder Mystery game by Ariane Schick


Inventory workshop- Harriet Foyster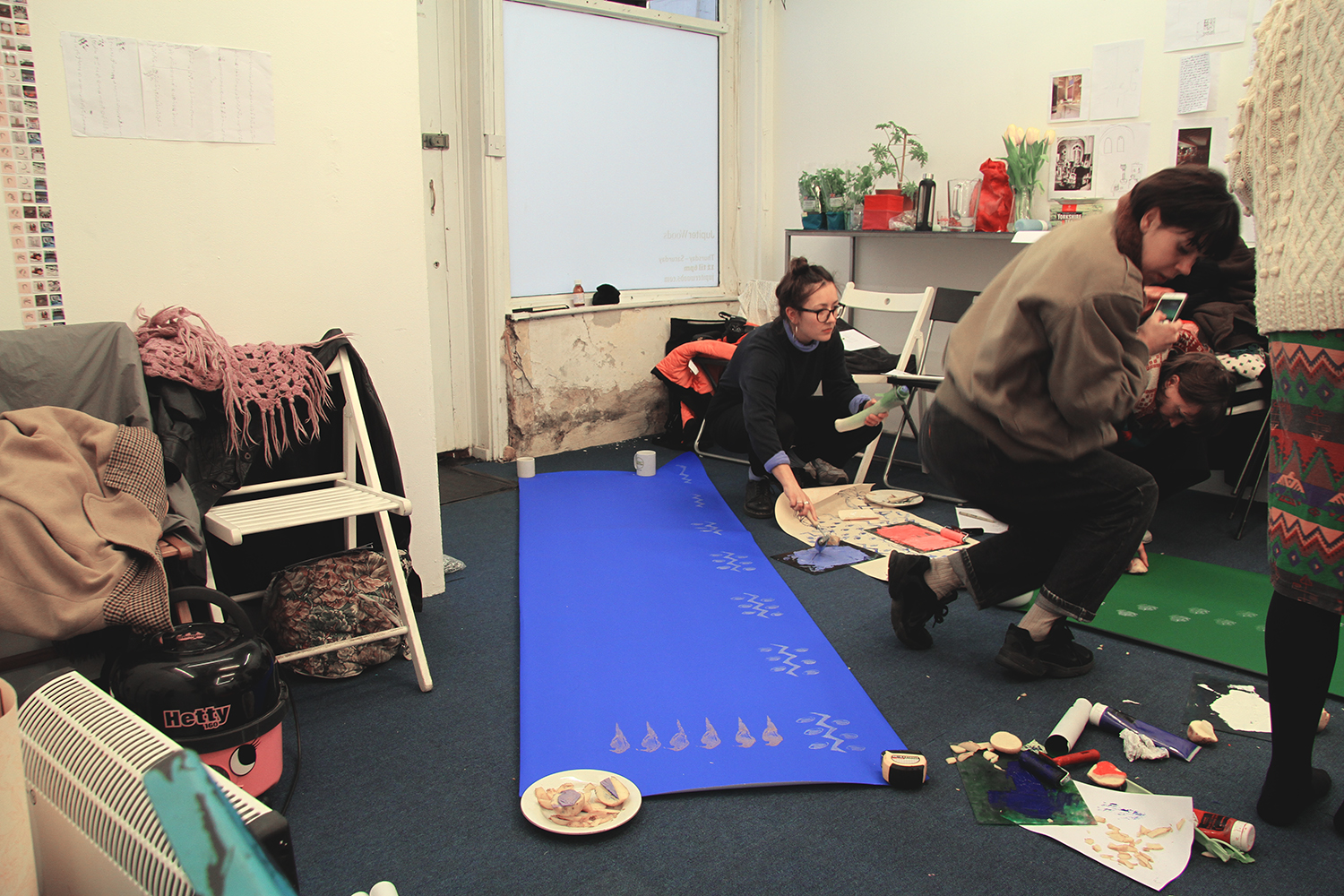 Romantic landscape workshop- Theo Turpin and Lou-Atessa Marcellin



Ikebana workshop- Paquita Milville


Foraging workshop- Alecs Pierce


Worm out now! workshop- Anna Frijstein


Odes to Jupiter Woods workshop- Miriam Austin, Natalia Janula


Dirty Water workshop- Charlie Harrisson and Katie Simpson


Summer School 2018:
School of Ronces welcomed Louis Baguenault, Elodie Correia, Simin Eivazi, S